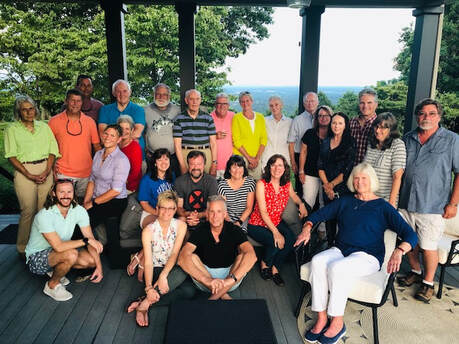 The Bedford Rotary Club
(Club # 5746) has been active continuously since it was chartered in 1924! We are a vibrant club with about 25 active members that meet twice a month on the first and third Friday at 12:30 p.m. in Bedford. During this COVID-19 season, we are meeting mostly online (via Zoom), but we will be meeting at the Bower Center once we resume "in person" meetings again. If you would like to inquire about our club or ask about members, please contact President
Melissa Taylor
.
As part of the largest service club organization, we have strength in our numbers -- with 1.2 million Rotarians around the world, in over 200 countries. We are non-political and welcome service-minded members from all walks of life.
Members enjoy fellowship, learn from programs by informed speakers, and serve the local community with service projects and community development. Monthly membership dues apply.
​
Our members embrace the motto:
Service Above Self
Rotary is an international humanitarian service organization comprised of a global network of 1.2 million members in more than 30,000 clubs in 160 countries. Rotary clubs are nonreligious, nongovernmental, and open to every race, culture and creed. Club membership represents a cross-section of local business and professional leaders. Rotary clubs meet regularly and autonomous. Each club determines their own service projects based on local needs and the interests and abilities of members.
---